This extra large Disney Princess Elena of Avalor combo features a large bouncing area, a climber, a big slide and a basketball hoop (located in the bouncer section). The slide is the newest design where the kids never leave the unit until they are ready, and nobody is being "flung" out onto the grass or cement. This item features a safety entrance with step, knotless netted windows, extra large viewing areas and a host of other safety features to give you peace of mind while your kids have the times of their lives!
SIZE: 20'x16' (requires a 22'x18' setups area)

CAPACITY: 8-12 participants at one time. An adult MUST be present at ALL TIMES while unit is in use.

WATER SLIDE UPGRADE: $25

Need Princess Elena themed plates, napkins and party favors? Click here!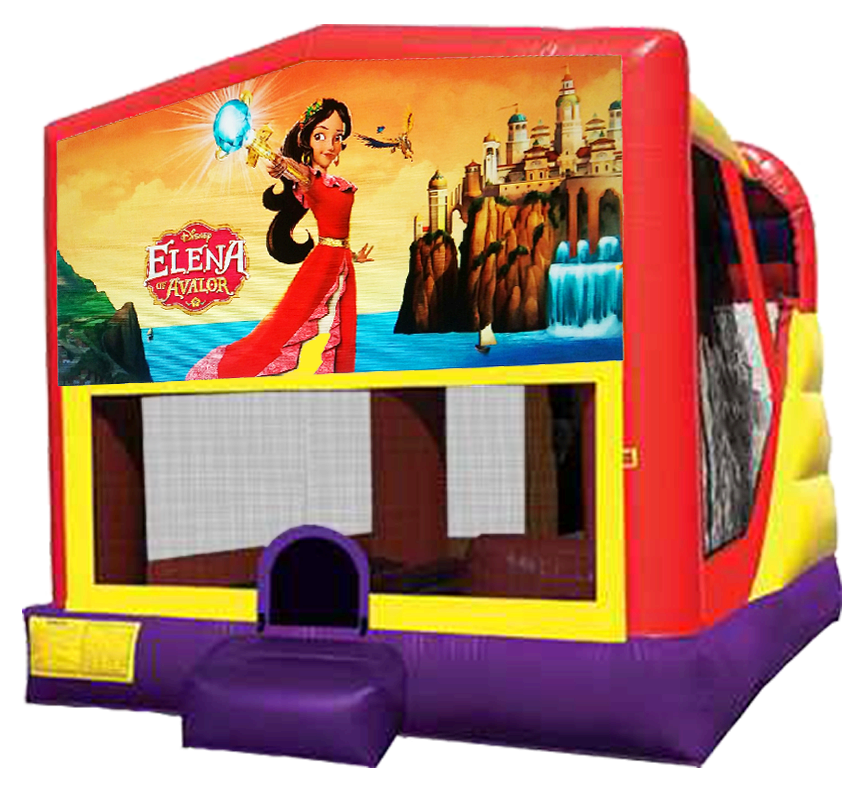 PARTY GAME IDEAS:
Red Light/Green Light - When you yell "green light", everyone jumps. On "red light" everyone freezes. The last one to freeze is out!
Seesaw - Two kids get on the same "hump". They jump opposite of each other and wah-lah, an inflatable seesaw! You can also incorporate a physics lesson here that explains why a jumper can get more "air" when using the seesaw technique (compression & pressure).
Bounce Like a... - Yell out an animal and all the kids have to jump like that animal! Try kangaroo, frog, rabbit, then make it interesting with elephant, lizard, coyote, whale, etc.